The final day to order Chi-Beria T-shirts is on April 30!
February 25, 2014 (WLS-TV) – Polar vortex and arctic blast, it's a term most Chicagoans are unlikely to forget anytime soon. Now, a $25 Chi-Beria T-shirt commemorating the bitter cold winter helps those most impacted by it- Chicago's homeless.
National Weather Service Meteorologist Ricky Castro tweeted #Chiberia in January, a mix of Chicago and Siberia, and it took off across social media networks. Now, a company that makes apparel wants to help those most impacted by the cold of Chiberia: Chicago's homeless.
Image Apparel Solutions President Tim Kelliher said several requests were made for a Chiberia design.
"We didn't just want to make them up. Let's do something with them. And the discussion was what group was affected this most this winter? The homeless," Kelliher said.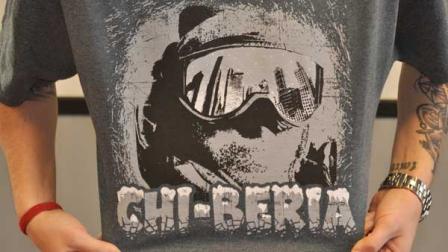 Kelliher searched out the nonprofit Chicago Coalition for the Homeless (CCH), which will receive all profits from sales of the $25 Chiberia T-Shirt. The T-Shirt shows a person wearing a full face mask and ski googles with CHI-BERIA written in all caps underneath.
"Our designers had some fun with it," Kelliher said. "The reflection is from the Bean."
"During this memorable winter, we're grateful for support from sales of this clever T-shirt," said Claire Sloss, CCH assistant director of donor relations.
Chicago Coalition for the Homeless is a 501(c)3 not for profit organization. Learn about the organization or make a donation at https://www.chicagohomeless.org/
(Copyright ©2014 WLS-TV/DT. All Rights Reserved.)